Best Ethical Hacking Training in Kerala, India – Updated 2024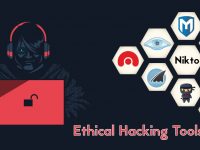 Women in Ethical Hacking: Breaking Stereotypes
Ethical hacking in Kerala is also seeing an encouraging trend of increasing participation from women. Breaking the traditional stereotypes, more women are taking up ethical hacking, bringing diverse perspectives and ideas to the field. Their success stories are an inspiration, promoting gender diversity in cybersecurity.
Ethical Hacking Competitions: Showcasing Skills
Ethical hacking competitions and hackathons have become a regular feature in Kerala. These aren't just competitions; they serve as forums for students to show off their abilities, pick up tips from their peers, and attract the attention of employers. Participating in these events is highly beneficial for aspiring ethical hackers.
The Critical Role of Ethical Hackers in the Digital World
In our increasingly digital world, the role of ethical hackers is more important than ever. They are the unsung heroes who work behind the scenes to protect our digital information from cyber threats. The training provided in Kerala equips these professionals with the skills needed to safeguard our digital future.
The Future Prospects of Ethical Hacking in Kerala
Looking ahead, the prospects for ethical hacking in Kerala are bright. With the growing awareness of cybersecurity and the continuous demand for skilled professionals, the field is set to grow both in terms of opportunities and importance. Kerala, with its strong educational infrastructure and focus on technology, is well-positioned to lead this charge.
The Career Path Ahead
Post-training, ethical hackers in Kerala can explore diverse career opportunities in sectors like IT, banking, government, and e-commerce. Roles can range from security analysts and penetration testers to cybersecurity consultants. The demand for these skills is only expected to grow, making ethical hacking a lucrative and secure career choice.
FAQs on Ethical Hacking Training in Kerala
What are the prerequisites for enrolling in an ethical hacking course?
Basic knowledge of computers and networks is often required, though specific prerequisites can vary between institutes.
How long does it take to complete an ethical hacking course in Kerala?
The duration can vary, but most comprehensive courses last anywhere from 6 to 12 months.
Are online ethical hacking courses as effective as offline ones?
Online courses offer flexibility and have become quite effective, especially with advancements in virtual lab technologies.
Can ethical hacking lead to a well-paying career in Kerala?
Absolutely. With the increasing demand for cybersecurity professionals, ethical hackers often command competitive salaries.
Are there any government initiatives supporting ethical hacking training in Kerala?
Yes, the government has launched several initiatives and policies to promote cybersecurity skills, including ethical hacking.
How important is continuous learning in ethical hacking?
Extremely important. The field of cybersecurity is ever-evolving, and professionals must stay updated with the latest trends and technologies.
Conclusion: The Future of Ethical Hacking Training in Kerala
Ethical hacking training in Kerala is not just about acquiring a set of skills; it's about preparing for a future where digital security is paramount. The state's commitment to technological advancement and education makes it an ideal place for pursuing a career in ethical hacking. As the digital world evolves, the role of ethical hackers in safeguarding our digital assets becomes more critical, and Kerala is at the forefront of training the next generation of cybersecurity experts.
Student Reviews for Ethical Hacking Training in Kerala

Read More Blogs
SHIELDXDR BY CRAW SECURITY: REDEFINING THE FUTURE OF CYBER DEFENSE
HOW TO GET A CYBERSECURITY JOB?
HOW TO LEARN PYTHON (STEP-BY-STEP) IN 2023?
WHAT IS THE BEST WAY TO LEARN CYBERSECURITY?
CEH ETHICAL HACKING CERTIFICATION COURSE IN INDIA
WHAT IS THE FUTURE OF CYBER SECURITY?
BEST ETHICAL HACKING COURSES ONLINE IN DELHI
COMPTIA A+ TRAINING COURSE IN DELHI | YOUR GATEWAY TO A THRIVING IT CAREER
CYBERBULLYING LAWS IN INDIA: UNDERSTANDING THE RISKS AND PROTECTING YOURSELF
HOW TO START A CAREER IN CYBER SECURITY IN INDIA?
CYBER SECURITY CERTIFICATION IN DELHI | CYBER SECURITY TRAINING IN INDIA