Best Ethical Hacking Training in Jammu
Ethical Hacking Training and Certification has been designed keeping in lieu the future of Cyber Security. This course will assist students to understand the basics of Cyber Security, Computer Security. The distinctively designed Ethical Hacking training course gives an insight to the students of the advanced tools and methods of the information security industry.
Any graduate, undergraduate, or post-graduate student passionate about information security can be a part of Ethical Hacking Training as Craw Security offers the Best Ethical Hacking Training Course In Jammu to become a certified ethical hacker.
[contact-form-7 id='1289']
Ethical Hacking Training In Jammu
Craw Security Ethical hacking training institute in Jammu believes in making our customer's and student's life stress-free.
We have given wings to our student's aspirations of building their career in Ethical hacking, preparing them for a strong role as a Penetration testing expert, forensic analyst, intrusion analyst, network security manager, and other related high-profile roles
We also provide students with 100% placements
Our Ethical hacking training institute in Jammu has stood firmly by its commitment to our customers, students through "thick and thin"
Hacking is a deliberate effort to harm or steal sensitive information from a private network inside the system.
Must-know information about Hacking
Hacking Tools You Will Learn: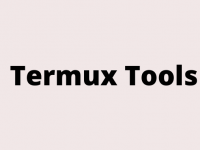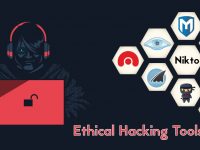 Course Module In Ethical Hacking
Module 01 : Introduction to Ethical Hacking
Module 02 : Footprinting and Reconnaissance
Module 03 : Scanning Networks
Module 04 : Enumeration
Module 05 : Vulnerability Analysis
Module 06 : System Hacking
Module 07 : Malware Threats
Module 08 : Sniffing
Module 09 : Social Engineering
Module 10 : Denial-of-Service
Module 11 : Session Hijacking Module
Module 12 : Evading IDS, Firewalls, and Honeypots
Module 13 : Hacking Web Servers
Module 14 : Hacking Web Applications
Module 15 : SQL Injection
Module 16 : Hacking Wireless Networks
Module 17 : Hacking Mobile Platforms
Module 18 : Internet of Things
Module 19 : Cloud Computing
Module 20 : Cryptography
ETHICAL HACKING COURSE IN JAMMU
Ethical Hacking course in Punjab offered by Craw introduces its students to the concepts, tools required to become a successful certified Ethical Hacker (CEH). It suggests successful solutions against cybercrimes problems. Craw security covers 29 modules of the ethical hacking course in Jammu.
Basic Computer and IT skills
There Are Two Types of Hacking:
White hat hackers are popularly known as (InfoSec) penetrates a computer system after getting authorization from its owner to uncover security vulnerabilities and expose hackers so that they are not able to exploit them.
Ethical hacking:- is a genuine attempt to find out any vulnerabilities or shortcomings that exist in our system so that it can be protected from malicious attackers
Unethical hacking:- is not a genuine attempt, it is illegal and is used to harm, destroy or steal other's sensitive and confidential data.
Importance of Ethical Hacking Training
Ethical Hacking Training (Course Duration)
Course Name Ethical Hacking
Course Type Certificate
Course Duration 3 months to 2 years, although it varies
Eligibility Criteria Graduation degree in IT or similar field
Admission Process Entrance
Online Ethical Learning Course
BEST ETHICAL HACKING COURSE ONLINE WITH CERTIFICATE
Top Best 12 Cyber Security Courses in Jammu
Frequently Asked Questions