The Ultimate Guide to RHCE Training Course in Delhi
August 19, 2023

Posted by:

Tinku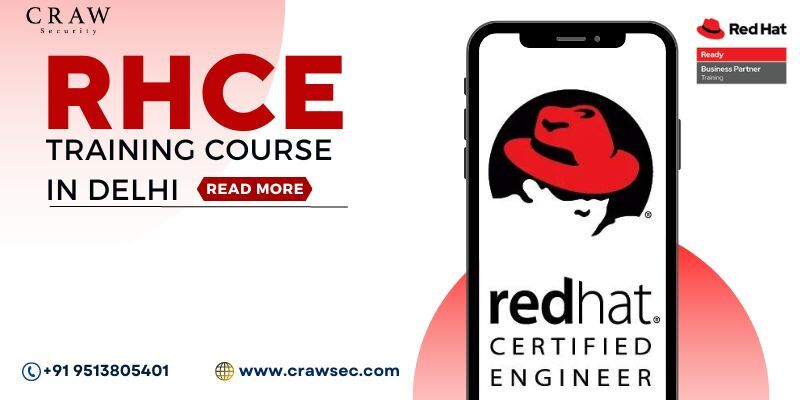 RHCE Training Course in Delhi: A Deep Dive
Delhi, a city echoing with history and vibrant with modernity, isn't just India's capital. It has emerged as a pivotal educational center, particularly in IT certifications. Among these, the RHCE or Red Hat Certified Engineer training course is a gem for those looking to elevate their Linux skills beyond basics. For those considering the leap, Delhi offers the perfect launchpad.
Understanding RHCE
The Red Hat Certified Engineer (RHCE) is a performance-based test that measures actual competency in real-world system administration. While RHCSA focuses on basic skills, RHCE is all about the depth of knowledge and advanced system administration skills.
Why Pursue RHCE in Delhi?
Delhi's rich ecosystem of training institutes, coupled with an ever-growing tech industry, makes it an ideal place. The city provides:
Expert Trainers: With vast experience and industry insights.
State-of-the-art Infrastructure: Modern labs, real-time simulations, and more.
Networking Opportunities: Mingle with fellow aspirants and industry experts.
Course Syllabus Breakdown
An RHCE training course covers diverse modules:
Advanced System Administration: Delving into the intricacies.
Server Management: Ensuring smooth operations and maintenance.
Security: Firewalls, secure boot-up processes, and more.
Career Boost with RHCE
RHCE opens doors to various IT roles:
Senior System Administrator: Managing and overseeing system operations.
IT Infrastructure Manager: Ensuring smooth and efficient IT operations.
Cloud Administrator: Managing and configuring cloud infrastructures.
Choosing the Right Institute in Delhi
Several factors play a role:
Track Record: Past student successes, exam passing rates.
Course Materials: Comprehensive, updated, and aligned with industry trends.
Fee Structure: Affordability without compromising on quality.
Tips for Cracking the RHCE Exam
Hands-on Practice: It's a performance-based exam. Practical knowledge is paramount.
Study Groups: Collaborate, discuss, and solve together.
Mock Examinations: Get a feel for the real deal.
Duration and Investment
Most institutes in Delhi offer a course duration ranging from 4-6 weeks. The cost, on average, ranges between INR 25,000 to INR 40,000. However, this can vary based on the institute's reputation and course structure.
Real Experiences: Student Testimonials
"Embarking on the RHCE training course in Delhi was the best decision I ever made. The holistic training approach and industry insights have been invaluable." – Priyanka Verma, Cloud Administrator.
FAQs
How does RHCE differ from RHCSA?
While RHCSA lays the foundation, RHCE dives into advanced system administration topics.
Are there prerequisites for the RHCE exam?
Yes, a valid RHCSA certification is a prerequisite for the RHCE exam.
How often is the RHCE certification renewed?
The certification is valid for three years, after which you can renew it.
Can the training be done online?
Yes, many institutes in Delhi offer both online and offline modes.
Is there any job placement assistance after course completion?
Prominent institutes usually have tie-ups with IT firms and often assist in placements.
Concluding Thoughts
Choosing the RHCE training course in Delhi is more than just an educational decision; it's a significant career move. As the world leans more towards open-source platforms like Linux, the demand for certified professionals only grows. So, if you're aiming for the stars in the IT galaxy, RHCE might just be the rocket you need.