What is OWASP?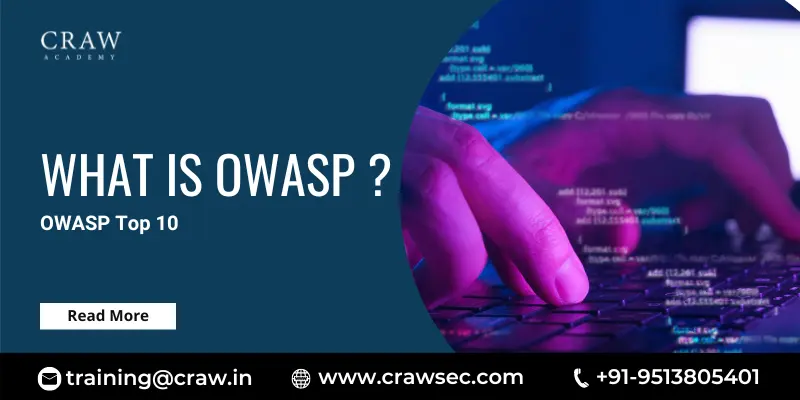 Understanding OWASP and the OWASP Top 10 Security Risks
In today's digital age, web application security has become more critical than ever. With a rise in cyberattacks and data breaches, businesses and individuals alike need to be aware of the potential vulnerabilities in their web applications. This is where OWASP and its Top 10 list come into play.
What is OWASP?
The Open Web Application Security Project (OWASP) is a nonprofit organization focused on improving software security. They aim to make software security understandable, and their resources are often used by security professionals to identify and mitigate web application vulnerabilities. One of OWASP's most well-known resources is the OWASP Top 10.
The OWASP Top 10
The OWASP Top 10 is a list that highlights the most critical web application security risks. Updated regularly, this list is based on data from various security organizations and serves as a guide for developers and security professionals. Let's delve into each of these ten vulnerabilities:
Injection: An injection flaw occurs when untrusted data is sent to an interpreter as part of a command or query. This can lead to data theft, data corruption, or denial of service. SQL, OS, and LDAP injection are some common examples.
Broken Authentication: Authentication mechanisms, when improperly implemented, can allow attackers to compromise authentication tokens or to exploit flaws to assume other user's identities. This can lead to unauthorized access.
Sensitive Data Exposure: Without proper encryption, sensitive data like financial information, health records, or personal details can be accessed and stolen by cybercriminals.
XML External Entities (XXE): Old or poorly configured XML processors can process external entity references within XML documents. Attackers can exploit this to disclose internal files, initiate internal port scans, perform remote code execution, and more.
Broken Access Control: When users are able to perform actions they shouldn't be able to, or access data they shouldn't see, it's often due to broken access controls. This can lead to unauthorized access to data or functionalities.
Security Misconfiguration: A common vulnerability, this happens when an application, database, server, or platform is insecurely configured. It can lead to unauthorized data access or functionality.
Cross-Site Scripting (XSS): This occurs when untrusted data is sent to a web browser without proper validation. This allows attackers to execute malicious scripts in the browser, leading to session hijacking, identity theft, or defacement.
Insecure Deserialization: This can lead to remote code execution. Even if deserialization flaws do not result in remote code execution, they can be used to perform attacks, including replay attacks, injection attacks, and more.
Using Components With Known Vulnerabilities: Applications using frameworks, libraries, or other software modules that have known vulnerabilities can leave the application exposed to a myriad of risks.
Insufficient Logging And Monitoring: Without effective logging and monitoring, breaches can go undetected for longer periods, providing attackers ample time to cause damage, steal data, or perform other malicious actions.
Conclusion
Understanding and mitigating these Top 10 vulnerabilities can significantly reduce the risks facing web applications. While this list provides a great starting point, it's essential to remember that web application security is a continuous journey, and staying updated on the latest vulnerabilities and threats is crucial. Businesses and developers should consider incorporating the insights from OWASP into their software development and security practices to ensure safer digital environments for their users.
Read More Blogs
10 BEST MOBILE APP SECURITY TESTING TOOLS IN 2023
WHAT IS ENDPOINT DETECTION AND RESPONSE (EDR)?
HOW TO BECOME A PENETRATION TESTER
A CAREER IN LINUX IS WHAT YOU SHOULD BE PURSUING IN 2023
PENETRATION TESTING CERTIFICATIONS: YOUR KEY TO THRIVING IN THE INFOSEC JOB MARKET