Best Ethical Hacking Training in Punjab – 2023
Introduction to Ethical Hacking Training in Punjab: A New Era of Cybersecurity
In the digital age, where cyber threats loom large, Punjab has emerged as a hub for cybersecurity learning, particularly in the domain of ethical hacking, often termed white hat hacking, which involves the use of hacking skills for defensive purposes, identifying and rectifying security vulnerabilities in systems. As cyber threats evolve, the demand for skilled ethical hackers has soared, not just globally but notably in Punjab.
The Rise of Cybersecurity Needs in Punjab
Punjab's growing IT sector has escalated the need for robust cybersecurity measures. With an increasing number of businesses going online, the vulnerability to cyberattacks has heightened. This situation underscores the necessity for ethical hacking skills to safeguard digital assets.
Understanding Ethical Hacking: Definition and Scope
Ethical hacking is the authorized practice of bypassing system security to identify potential data breaches and threats in a network. The primary goal of ethical hacking training in Punjab is to improve security and defend systems from attacks by malicious hackers.
Why Ethical Hacking is Essential Today
In today's interconnected world, the significance of ethical hacking cannot be overstated. It plays a crucial role in securing networks, preventing data theft, and ensuring the privacy of sensitive information. In the context of Punjab, with its burgeoning IT sector, ethical hacking serves as the backbone of digital security.
What is ethical hacking?
Ethical hacking, also known as penetration testing or white-hat hacking, involves the same tools, techniques, and processes that hackers use, but with one major difference: ethical hackers have permission to break into the systems they test. The goal of ethical hacking is to identify vulnerabilities in a system, network, or application before malicious hackers can exploit them. Here's a breakdown of the key aspects:
Permission: Unlike malicious hackers, ethical hackers operate with explicit permission from the organization that owns the system. This permission is crucial as it differentiates ethical hacking from illegal hacking.
Purpose: The primary purpose of ethical hacking is to improve the security of the system. Finding security flaws that malevolent hackers might exploit and reporting them to the company is the goal of ethical hackers.
Process: Ethical hackers follow a methodical process. This typically includes planning, reconnaissance, scanning, gaining access, maintaining access for a period (to mimic real-world breaches), and then covering their tracks. They report all vulnerabilities and provide advice for mitigating risks.
Skills and Tools: Ethical hackers use the same skills and tools as malicious hackers to find real vulnerabilities. This can include everything from social engineering to the use of hacking tools and code exploitation.
Legal and Ethical Boundaries: Ethical hackers must adhere to legal and ethical standards. They must respect data privacy and confidentiality agreements, and they should not use their skills for illegal or unethical purposes.
Hacking Tools You Will Learn: Best Ethical Hacking Training in Punjab
Ethical hacking involves a variety of tools that are essential for identifying and assessing vulnerabilities in networks, systems, and applications. Here's a list of some common categories and examples of tools you might learn to use in the field of ethical hacking:
Network Scanners: Tools like Nmap and Wireshark are used for scanning networks to identify connected devices, open ports, and other characteristics that reveal the network's structure and vulnerabilities.
Vulnerability Assessment Tools: Nessus and OpenVAS are popular for automatically detecting vulnerabilities in networks, software, and operating systems.
Password Cracking Tools: John the Ripper and Hashcat are used to test password strength and recover lost or forgotten passwords.
Web Application Penetration Testing Tools: Tools like OWASP ZAP and Burp Suite are used to test web applications for vulnerabilities such as SQL injection, cross-site scripting (XSS), and others.
Wireless Network Tools: Aircrack-ng and Kismet are used for testing the security of wireless networks, including identifying vulnerabilities in Wi-Fi protocols.
Exploitation Frameworks: Metasploit is one of the most popular frameworks used for developing, testing, and executing exploit code against a remote target machine.
Social Engineering Tools: Tools like SET (Social Engineering Toolkit) are used for crafting social engineering attacks to test employees' awareness and the effectiveness of an organization's security policies.
Forensics Tools: Tools like Autopsy and Foremost are used for digital forensics, which is essential for investigating cybercrimes and data breaches.
Mobile Security Tools: Mobile security tools like MobSF (Mobile Security Framework) are used for testing the security of mobile applications and platforms.
Scripting and Programming: Proficiency in scripting languages like Python, Bash, or PowerShell is also crucial, as many tasks in ethical hacking involve custom scripting or modifying existing exploit code.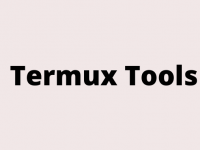 Course Module: Ethical Hacking Training in Punjab
Module 01: Introduction to Ethical Hacking
Module 02: Footprinting and Reconnaissance
Module 03: Scanning Networks
Module 04: Enumeration
Module 05: Vulnerability Analysis
Module 06: System Hacking
Module 07: Malware Threats
Module 08: Sniffing
Module 09: Social Engineering
Module 10: Denial-of-Service
Module 11: Session Hijacking Module
Module 12: Evading IDS, Firewalls, and Honeypots
Module 13: Hacking Web Servers
Module 14: Hacking Web Applications
Module 15: SQL Injection
Module 16: Hacking Wireless Networks
Module 17: Hacking Mobile Platforms
Module 18: Internet of Things
Module 19: Cloud Computing
Module 20: Cryptography
Best Ethical Hacking Training in Punjab
The ethical hacking course in Punjab offered by Craw introduces its students to the concepts and tools required to become a successful certified ethical hacker (CEH). It suggests successful solutions to cybercrime problems. Craw security covers 20 modules of the ethical hacking course in Punjab.
Basic Computer and IT skills
Hacking knowledge is not required
A system with a minimum 4GB ram
Wireless adapter that aids monitor mode for Wi-Fi cracking
Ethical Hacking Training to Locate Types of Hacker
Ethical hacking training plays a pivotal role in preparing individuals to not only safeguard systems but also to understand and locate various types of hackers. This knowledge is essential for identifying potential threats and implementing appropriate security measures. Let's explore how ethical hacking training equips individuals to recognize and differentiate between different hacker types.
Understanding the Types of Hackers
Ethical hacking courses often start by categorizing hackers into distinct groups, each with unique motivations and methods:
White-Hat Hackers: These are ethical hackers, the professionals who use their skills for legitimate purposes such as testing and improving system security. Training in ethical hacking is essentially training to become a white-hat hacker.
Black-Hat Hackers: Often referred to as the 'bad guys', black-hat hackers use their expertise for illegal or malicious purposes like stealing data, causing system damage, or spreading malware.
Grey-Hat Hackers: These hackers operate in a moral gray area. They might hack into systems without malicious intent or permission, often to expose vulnerabilities and push for security improvements.
Key Training Elements: Ethical Hacking Training in Punjab
Ethical hacking training includes several key components to help trainees identify these hacker types:
Fundamentals of Cybersecurity: Trainees learn about the basic principles of cybersecurity, including the tactics and motivations of different types of hackers.
Penetration Testing Techniques: This involves simulating the methods used by black-hat hackers to find system vulnerabilities, teaching trainees how to think like the hackers they are learning to defend against.
Legal and Ethical Aspects: A crucial part of the training is understanding the legal and ethical boundaries in hacking and distinguishing between ethical (white hat) and unethical (black hat and grey hat) practices.
Case Studies and Real-World Examples: Analyzing real-world hacking incidents helps trainees understand the practical applications of different hacking techniques and the distinctions between hacker types.
Hands-On Experience with Tools: Ethical hacking training provides hands-on experience with the tools and technologies used by hackers, which is crucial for understanding and countering potential threats.
Applying the Training
Upon completing their training, ethical hackers are well-equipped to identify and mitigate threats posed by various types of hackers. They can conduct thorough security audits, simulate attacks to identify weaknesses, and recommend effective security measures.
Importance of Ethical Hacking Training in Punjab
Ethical hacking training is crucial for a variety of reasons, especially in the current digital age where cybersecurity threats are constantly evolving. Here are some key points highlighting the importance of ethical hacking training:
Identifying and Mitigating Security Vulnerabilities: Ethical hacking training provides individuals with the skills to identify security weaknesses in a system or network. By understanding how a malicious hacker might exploit these vulnerabilities, trained ethical hackers can develop strategies to mitigate these risks.
Enhancing Cybersecurity: With comprehensive training, ethical hackers can significantly enhance an organization's cybersecurity posture. They play a critical role in fortifying defenses against cyber attacks.
Compliance with Regulations: Many industries are subject to strict regulatory standards regarding data security (like GDPR and HIPAA). Ethical hackers help ensure that organizations comply with these regulations by identifying and rectifying potential security gaps.
Protecting Sensitive Data: Training in ethical hacking enables professionals to protect sensitive data from breaches. This is particularly important for organizations handling critical personal or financial information.
Developing a Proactive Security Culture: Ethical hacking training emphasizes a proactive approach to security, encouraging organizations to identify and address security issues before they are exploited.
Keeping Pace with Evolving Threats The field of cybersecurity is always evolving, with new threats emerging regularly. Ethical hacking training helps professionals stay up-to-date with the latest tactics and tools used by cybercriminals.
Building Trust with Customers and Stakeholders: Demonstrating a commitment to cybersecurity through ethical hacking can build trust with customers and stakeholders, showing that the organization is serious about protecting its data.
Career Advancement: For individuals, ethical hacking training opens up numerous career opportunities in the growing field of cybersecurity.
Preventing Financial Losses: By preventing security breaches, ethical hackers can save organizations from significant financial losses due to data theft, ransomware, and other cybercrimes.
Enhancing Problem-Solving Skills: Ethical hacking requires a problem-solving mindset. Training helps develop these critical thinking skills, which are valuable in many aspects of IT and cybersecurity.
Contact Info
Location: Punjab, India
Contact: 011 – 4039 4315
FAQs: Ethical Hacking Training in Punjab
What is ethical hacking?
A1: Ethical hacking, also known as penetration testing or white-hat hacking, involves authorized professionals probing computer systems for security vulnerabilities. The goal is to identify weaknesses before malicious hackers can exploit them.
Why should I consider ethical hacking training in Punjab?
A2: Punjab offers a growing IT landscape, making it essential to fortify digital defenses. Ethical hacking training equips you with skills to protect systems, networks, and data, addressing the increasing demand for cybersecurity professionals in the region.
Who can enroll in the training program?
A3: The training is suitable for IT professionals, students, and anyone with a keen interest in cybersecurity. Basic knowledge of networking and operating systems is beneficial but not mandatory.
What will I learn in the ethical hacking training?
A4: The training covers a range of topics, including penetration testing methodologies, network security, web application security, and incident response. You'll gain hands-on experience with various hacking tools and techniques.
Is certification provided upon completion of the training?
A5: Yes, upon successful completion of the course, participants will receive a certification recognized in the cybersecurity industry, demonstrating their proficiency in ethical hacking.
How long is the training program?
A6: The duration may vary, but a typical ethical hacking training program in Punjab can range from a few weeks to a few months, depending on the depth of content covered.
Are there any prerequisites for the training?
A7: While not mandatory, a basic understanding of networking concepts and operating systems can be helpful. The training is designed to accommodate beginners and more experienced individuals alike.
Can I attend the training remotely or online?
A8: Depending on the training provider, options for both in-person and online training may be available. It's recommended to check with the specific training institute for their delivery formats.
How can I apply for ethical hacking training in Punjab?
A9: You can typically apply through the official website of the training institute or contact them directly for application procedures, fees, and other relevant details.
What career opportunities can arise after completing ethical hacking training?
A10: Ethical Hacking certification opens doors to various cybersecurity roles, including ethical hacker, penetration tester, security analyst, and more. The demand for skilled professionals in these roles is continually increasing globally, including in Punjab's emerging IT sector.
Conclusion: Ethical Hacking Training in Punjab
The role of ethical hacking in today's digital landscape cannot be overstated, especially in a digitally progressive region like Punjab. With comprehensive training programs, Punjab is not just responding to the current needs of cybersecurity but also shaping the future of digital safety. For those looking to embark on a career in this dynamic and ever-evolving field, ethical hacking training in Punjab offers a gateway to a world of opportunities, contributing both to personal career growth and the broader objective of creating a secure digital world.
Read More Blogs
SHIELDXDR BY CRAW SECURITY: REDEFINING THE FUTURE OF CYBER DEFENSE
HOW TO GET A CYBERSECURITY JOB?
HOW TO LEARN PYTHON (STEP-BY-STEP) IN 2023?
WHAT IS THE BEST WAY TO LEARN CYBERSECURITY?
CEH ETHICAL HACKING CERTIFICATION COURSE IN INDIA
WHAT IS THE FUTURE OF CYBER SECURITY?
BEST ETHICAL HACKING COURSES ONLINE IN DELHI
COMPTIA A+ TRAINING COURSE IN DELHI | YOUR GATEWAY TO A THRIVING IT CAREER
CYBERBULLYING LAWS IN INDIA: UNDERSTANDING THE RISKS AND PROTECTING YOURSELF
HOW TO START A CAREER IN CYBER SECURITY IN INDIA?
CYBER SECURITY CERTIFICATION IN DELHI | CYBER SECURITY TRAINING IN INDIA